Featured Article by Dave Kluge from

There's a lot of uncertainty about the quarterback situation in San Fransisco, opening up a window to buy Trey Lance at a discount. Brock Purdy could return from his elbow injury before camp, but his availability for 2023 is still uncertain. His late-season push with the 49ers has many pundits expecting a camp battle that could go in either direction. But there were noticeable flaws in Purdy's game that were exposed down the stretch. To close out the regular season, Purdy played against Miami, Tampa Bay, Seattle, Washington, Las Vegas, and Arizona; not one defense that would qualify as a tough matchup. In Round 1 of the playoffs, he faced off against Seattle again and played admirably. But in the first real test of his NFL career, a home playoff game against Dallas, Purdy struggled. He failed to throw a single touchdown, completed passes at a rate below his average, and had the fewest passing yards per attempt since he was thrust unexpectedly into a game after Jimmy Garoppolo's injury. In addition to his bleak box score, there were multiple dropped interceptions. Getting pressure on a quarterback behind the 49ers' offensive line isn't easy, but Purdy's limitations as an athlete were exposed when Dallas did so.
"With a significant investment made in Lance, expect the team to lean in his direction during camp this year and give him first crack at the starting job."

— Dave Kluge, Footballguys —
The purpose of this isn't to take away from what Purdy did last season but just to show that it was an ideal situation for a new quarterback. Meanwhile, looking at the two games Trey Lance played, one was on the road in Chicago during a torrential downpour. The other, he was knocked out with an injury in the first quarter. Less than ideal. We have yet to see what Lance can do as a full-time starter, but Kyle Shanahan's offense is extremely friendly for quarterbacks. With an arsenal of weapons, including Christian McCaffrey, Deebo Samuel, Brandon Aiyuk, and George Kittle, this ecosystem is made for any quarterback to find fantasy success.

Lance and Purdy could not be more different as prospects. Lance was drafted third overall by the 49ers. His size (6'4", 226 pounds) is prototypical for an NFL quarterback. He'll add a new layer to this offense as a rusher. Purdy is an undersized and relatively unathletic quarterback who was a pick away from going undrafted. He'll make for an above-average backup, but the job is Lance's to lose.
As we've seen from Jimmy Garoppolo, Nick Mullens, CJ Beathard, and now Purdy, good-but-not-great play from the quarterback position is enough to win in Shanahan's system. Lance is the first quarterback this team has had with a chance to play great football. The 49ers have been a game away from a Super Bowl appearance in back-to-back years, and subpar quarterback play was the reason for both losses. With a significant investment made in Lance, expect the team to lean in his direction during camp this year and give him first crack at the starting job. Given Lance's rushing upside and the after-the-catch abilities of his weapons, Lance has all the tools to be a fantasy superstar starting in 2023 and for years to come.
---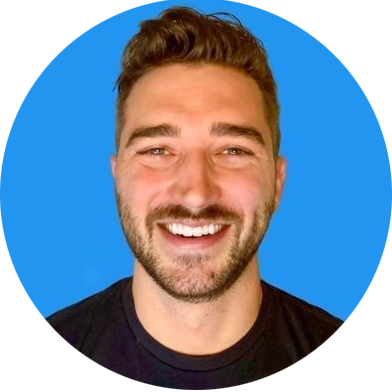 Dave Kluge is a writer and contributor of