Article by the Andrew Teuscher
The Panthers just cleared out their wallets, grabbed all of the change out of the couch cushions, and sold the beloved family pet in order to snag the 1st overall pick. In exchange for the number one pick the Bears will receive Carolina's picks at 9 and 61 overall in this year's draft, a 2024 1st, a 2025 2nd, and DJ Moore! The Panthers clearly see something they like! BUT WHAT DOES THIS MEAN FOR FANTASY FOOTBALL!!!!
"DO NOT get tricked into thinking that Moore has escaped the Pitiful Panthers and is now in a far better situation."
— Andrew Teuscher, Fantasy Guides —
What Does This Mean for Fields?
This looks exactly like what the Bills and Eagles did when they traded for a top-notch WR to support Josh Allen and Jalen Hurts as they entered their 3rd years. After doing so, both players went from being seen as an RB who happens to throw, to being an MVP candidate. Dare I call this concept of adding a WR in a QBs third year the Allen-Hurts corollary?

Here's the thing though, Fields is a REALLY bad passer. He had the 36th-ranked passer grade in 2022 (min. 20% dropbacks). Hurts was actually an average passer in the league before his ascension (15th overall passing grade). Allen was more on par with how terrible Fields was as he ranked 31st in passer grade. What Allen did is widely seen as the greatest improvement as a passer the league has ever seen. While it is still an excellent idea to go out and get an elite pass catcher to support a developing QB, we can't really say Fields is guaranteed to make the same leap. This absolutely does help Fields' situation, though. The issue is that Fields' value in fantasy was already super high in SF leagues. If you have Fields you should be thrilled. However, I'm certainly not going out and buying high on Fields after this move. Shoot, if someone offers an arm and a leg for "the next Josh Allen", it could be worth selling.

What does this mean for DJ Moore?
This question brings me to the "Anything has to be better" theory. Moore definitely has a higher ceiling with Fields than he did with the trio of Sam Darnold, Baker Mayfield, and PJ Walker. The Bears passing attack was a blackhole for fantasy WRs.
They threw the ball 22 times a game and again Fields didn't throw those 22 passes very well. That being said he's an elite football player whose athleticism can help the passing game come along with weapons. Darnell Mooney is not supposed to be a team's WR1.

Also, Carolina only threw the ball 27 times per game and threw 2 fewer TDs than the Bears. The Panthers' passes likewise were terrible, as Moore had the 90th-ranked catchable target rate and 92nd-ranked target quality. DO NOT get tricked into thinking that Moore has escaped the Pitiful Panthers and is now in a far better situation. DJ Moore escaped the Pitiful Panthers and is now headed to the Misery of the Midway. But there is still more hope in the Windy City than there was in Charlotte.
Okay, So What About Carolina?
We now get to wait and see who they take at QB. Whether its Stroud, Young, Richardson, or even Levis, whoever comes in will have Terrace Marshall as their WR1. Look for the Panthers to add some WR help somewhere. The rest of the Panther's roster is incredibly well-built so I trust they will make good decisions to help their new franchise QB. It certainly will come along slowly though. Marshall was a decent prospect so he might be an interesting acquisition. The way I see it, Anthony Richardson is the only option that could go to Carolina and be fantasy-relevant in year 1 because of his legs. 
Rest of DAAA Bears Offense
For the rest of the Bears offense this isn't terrible. Adding a good pass catcher will help sustain drives and create more TD opportunities. This doesn't scare me off Cole Kmet. Darnell Mooney and Chase Claypool will of course take a backseat though. This should also help the Bears' run game have more room to operate.  
Overall Impact:
📈 Fields: stock certainly up but be careful
📈 DJ Moore: potential is up but I'd assume he's still a WR2
📉 Rest of Bears pass catchers: Kmet will get his but Mooney and Claypool take a step down 
📈 Terrace Marshall: could be a sneaky breakout
---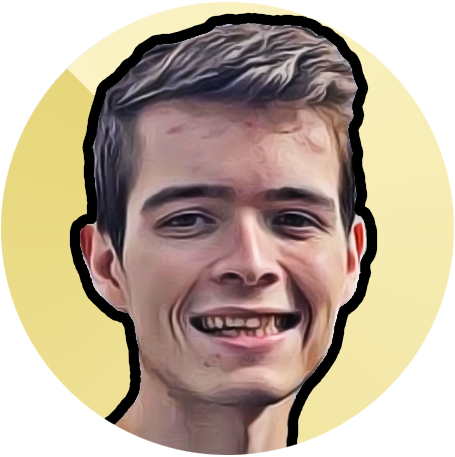 Andrew Teuscher is a Fantasy Guides' contributor. He writes a ton of articles on our website and content for our Instagram as well as part of our fantasy football rankings. He's a die-hard Colts fan who dreams of brighter days in Indy.
---