Article by the Andrew Teuscher
The University of Pittsburgh has a secret cooking up there in those beautiful yellow and blue jerseys. Pitt running back Israel Abanikanda just had one of the most ridiculous seasons out of any back in this loaded 2023 class. "Izzy" put up over 1,500 total yards and led all of FBS in Rushing TDs (20). Despite this incredible season, somehow nobody is talking about this dude.
"With no one talking about Izzy, there is a real shot he flies under the radar."

— Andrew Teuscher, Fantasy Guides —
Abanikanda had one of the most dominant games in NCAA rushing history this past year. Against Virginia Tech this year, Abanikanda put up 320 yards and 6 TDs. You're reading that right. In one game Izzy put the Hokies over his knee and spanked them to become the 3rd dude alongside LaDainian Tomlinson and Ricky Williams to have 300 yards and 6 TDs playing on a power 5 conference team. Izzy didn't put up his big season by just having one or two great games. Nah, he had 100 rushing yards in 9 out of the 11 games he suited up in. The product out of Pittsburgh put up a mind-boggling 46.5% dominator rating which puts him in the 97th percentile out of all RB prospects to enter the league.

The Pittsburgh RB is a big, mean runner with great straight-line speed. He looks like a grown man playing backyard football with his nephews. The ACC isn't quite the SEC but he did all of this against legit competition. He doesn't blow you away with his receiving ability, but a 6.2% target share doesn't concern me too much. Abanikanda is declaring early after his breakout Junior year, which we love to see in a prospect. Although he didn't quite break out until age 20, he still had some nice showings in his true Sophmore year. 

With no one talking about Izzy, there is a real shot he flies under the radar. Due to a hamstring injury he didn't do any drills at the NFL combine, but if he can do well at his Pro Day and get taken on Day 2 of the NFL Draft, he could be an absolute steal in the 2nd round of Rookie Drafts. We're talking about a real Dameon Pierce situation here. Luckily, the Fantasy Guides' team will have you drafting sleepers your friends have never heard of.
---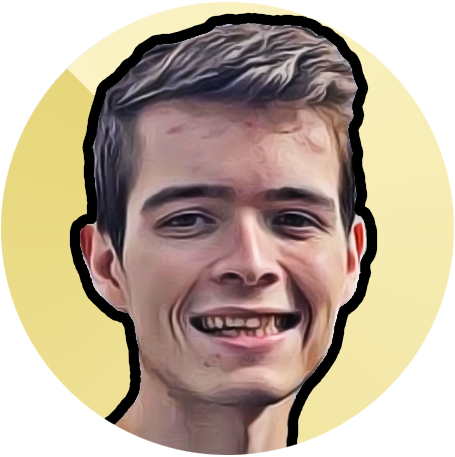 Andrew Teuscher is a Fantasy Guides' contributor. He writes a ton of articles on our website and content for our Instagram as well as part of our fantasy football rankings. He's a die-hard Colts fan who dreams of brighter days in Indy.
---