Article by the Jesse Preston
When evaluating an NFL draft prospect, we have to take into consideration as many data points as we can find, and Illinois running back Chase Brown has been an interesting player to follow this past season, and throughout the pre-draft process. Chase Brown is a 5'9 1/2", 205-pound running back who played for the Illinois Fighting Illini and then opted to enter the 2023 NFL Draft following a fantastic junior season. The three main data points of interest for Chase Brown have been his production this past season at Illinois, the Senior Bowl and the Combine.
"His combine certainly helped raise his stock back up, and had us taking a harder look at him heading into next month's NFL Draft in Kansas City."

— Jesse Preston, @devyrookiewatch —
As far as production is concerned, you'd be hard pressed to find a more productive college football running back than Chase Brown this past season. Brown set a school record in 2022, rushing for more than 100 yards in the Illini's first 10 games, and added another school record by rushing for over 100 yards in 11 games for the season. He finished the year ranked second in the Big Ten and third in the nation averaging 136.9 yards per game and 4th in the FBS in total rushing yards with 1,643 (with 10 rushing touchdowns). He also caught 27 passes for another 240 yards and 3 touchdowns, which isn't Earth shattering, but does show us that he has the ability to catch the ball out of the backfield. He showcased a great ability to navigate high traffic areas in the Illinois run first offensive system. His ability to stop and start and get back up to full speed looked great on Saturdays. He played in a very difficult B1G conference and still put up gaudy numbers which is exactly what we want to see out of an NFL prospect. Watching film on Chase Brown and seeing how he helped Illinois to a great season definitely had his stock on the rise.

Then came the Senior Bowl… Brown made several 'fallers', 'losers' or 'stock down' lists after looking 'uncomfortable' in pass protection during the practice week, and just 'ok' on his 9 carries in the game. He was definitely overshadowed by Texas running back Roshon Johnson during the practice week, and then was out performed by his Northwestern running back doppelganger Evan Hull during the game. While we think all-star games are a difficult place to evaluate a prospect and that some of the negative reviews were inflated (40 yards rushing on his 9 carries is fine) his stock definitely took a hit.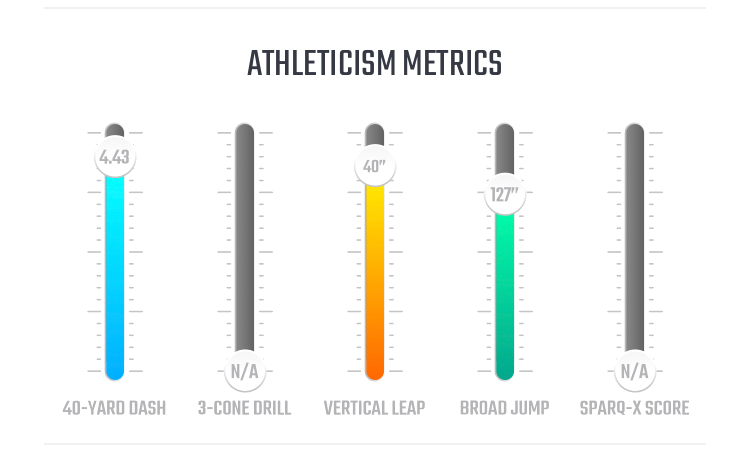 Finally the combine came, and Chase Brown left his mark in Indy. He posted the best marks for tailbacks in the 10-yard split, vertical jump (40″), broad jump (127″) and bench press (25), while clocking a blazing 4.43 40-yard dash. The totals certainly helped raise his stock back up, and had us taking a harder look at him heading into next month's NFL Draft in Kansas City. Still most predictions don't have Brown getting selected on Day 1:

We still need our final data point: his draft capital. But thus far we think Brown could be a nice sleeper running back pick in your upcoming dynasty draft. There is a pretty clear upper tier of backs, but after the top 4 running backs or so, it is a bit of a dart throw trying to figure out the fantasy impact of the rest of them. If Brown goes to a running back needy team, improves his pass protection, and gets a shot, he could pop. His experience in a pro style offense, elite athleticism (showcased at the combine), decent size, and the impact he made this past season at Illinois is worth a look in the middle rounds of your dynasty rookie draft.
---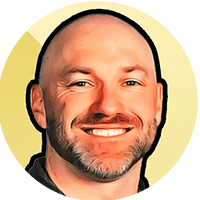 Jesse Preston is a college football fanatic. Not only has he religiously watched since he was a kid, he also played at the college level, and STILL plays NCAA 2014 on the Playstation 3 🤦‍♂️. You can find his college football and fantasy devy content at @devyrookiewatch on Instagram. He is also the host of the Fantasy Guides' Podcast, giving his NCAA and NFL commentary every Monday Night.
---