60-Second Read by Andrew Teuscher
Penn State just keeps churning out quality NFL WRs and they've got another one in Parker Washington. Washington had a breakout season in his True Freshman year at 18 (this means he accounted for at least 20% of his teams passing attack). He did this while competing for targets against Jahan Dotson and Pat Freiermuth. In his Sophomore and Junior seasons, Washington never erupted for a huge year, but he kept producing in a lackluster Penn State passing offense.
"Washington is made for today's NFL as a possession WR who does so much after the catch."

— Andrew Teuscher —
Washington's play style will play perfectly in the NFL too. At 5'10" 207lbs you'd think that Washington was a RB if you saw him just standing on the sidelines. Washington is built low to the ground like Ferrari, but he lays out punishment like he's a jacked up pick up truck. He truly has shades of Deebo Samuel in his game.

He is also not one to disappear in the big games. He became the 2nd Penn State WR to put up multiple 100 yards receiving games against Ohio State. This included a dominant 179 yard performance as a parting gift in his Junior season. He also had two 90+ yard games against Michigan just to show that he owns the Big 10.
Washington is made for today's NFL as a possession WR who does so much after the catch. I think he's even got the best hands in the class after watching him layout out for some tough ones. The Penn State WR is probably going in 3rd round region of the NFL draft. This is exactly where you see quality NFL slot guys go. This and the low production because he played with NFL talent, will get your leaguemates off of him. I promise you that NFL draft capital at the WR position doesn't mean nearly as much as it does at other positions. Look for Washington to be a solid PPR monster in the NFL.
---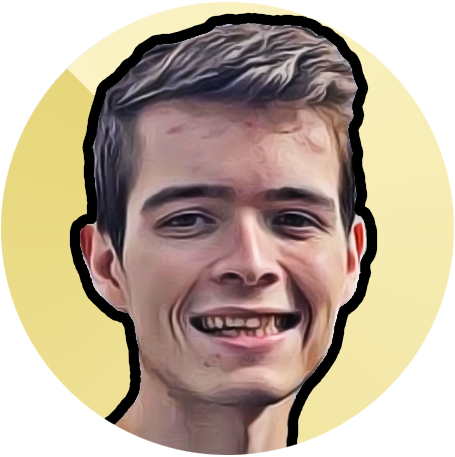 Andrew Teuscher is a Fantasy Guides' contributor. He writes a ton of articles on our website and content for our Instagram as well as part of our fantasy football rankings. He's a die-hard Colts fan who dreams of brighter days in Indy.
---