60-Second Read by AJ Clever
This season is shaping up to be a big one for my dynasty team, as I'm faced with the challenge of two aging running backs in Derrick Henry and Austin Ekeler. While I'm hoping to get a few more productive seasons out of these veteran players, I know that I need to start looking towards the future. While watching film there was one running back that especially caught my eye. This running back was Eric Gray. 
"He has an impressive ability to bounce off tackles and stay on his feet, making him a constant threat to break a big play."

— AJ Clever —
Gray played two seasons at Tennessee before transferring to Oklahoma for the final two years of his collegiate career. Over four seasons, he established himself as a dynamic and versatile running back, rushing for an impressive 3,089 yards and 21 touchdowns, while also catching 99 passes for 827 yards and 5 touchdowns. At the NFL Combine, Gray measured in at 5'9 1/2" and weighed 207 lbs. While he didn't run the 40-yard dash, he recorded a broad jump of 9'10" and a vertical jump of 37.5".

In college, Gray was not known for being the best blocker. Despite being criticized for his blocking ability and lack of power, Gray's elusiveness and agility make him a valuable asset on any team. He has a knack for evading defenders and picking up extra yards, often making them miss altogether with his quick footwork. While he may not be the fastest player on the field, his ability to make sharp cuts and change direction on a dime allows him to pick up 10-20 yard gains with ease.
Another aspect of Gray's game that stands out is his ability to catch the ball out of the backfield. His 99 receptions and average of 8.4 yards per catch show that he's a versatile weapon who can contribute to the passing game as well.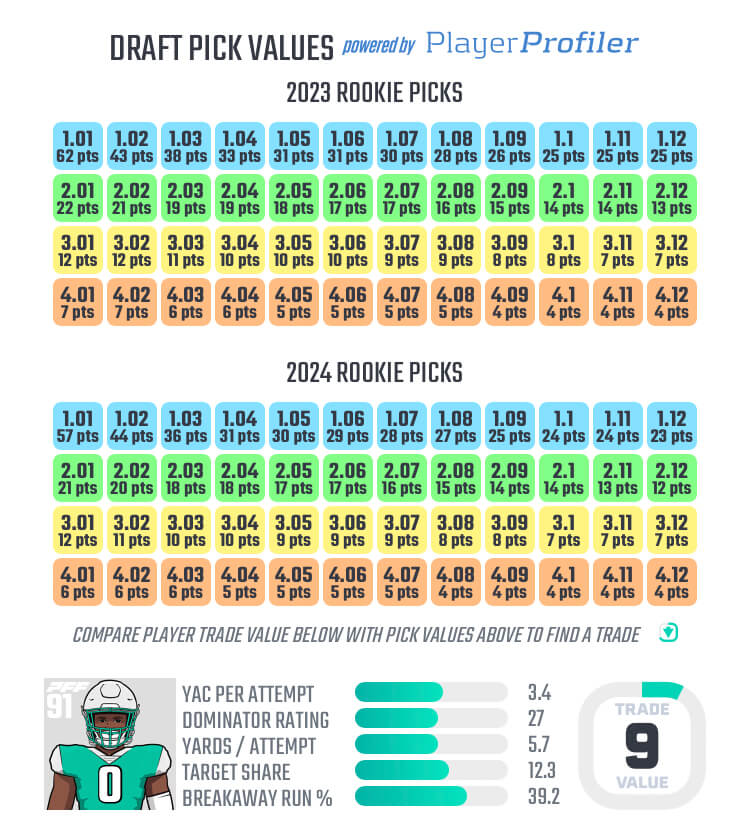 One thing that sets Gray apart from other running backs in the league is his ability to maintain his elusiveness even when defenders close in on him. He has an impressive ability to bounce off tackles and stay on his feet, making him a constant threat to break a big play. While he may not have the raw power to bulldoze through defenders, his agility and quickness allow him to be a constant thorn in the side of opposing defenses.
Watching Gray's film, it's clear that he's a dual threat who can contribute in a variety of ways. He's a player who's always looking for a way to make a big play, and his versatility makes him an ideal candidate for any team looking to add depth to their running back position. With his combination of speed, agility, and receiving ability, Eric Gray is a player who's worth keeping an eye on in any league's draft.
---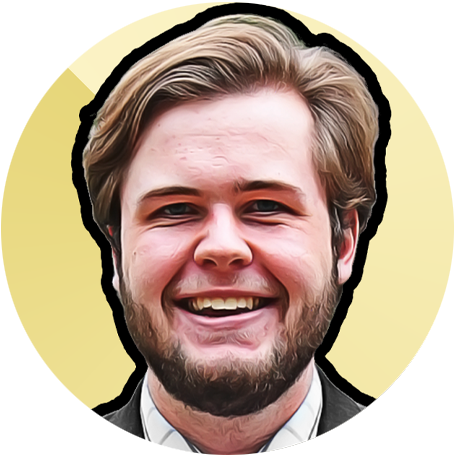 AJ Clever is a Fantasy Guides' contributor and numbers guru. He helps with articles on our website and Instagram as well as the man behind the curtain for the data for our Draft Guides. During football season AJ spends most of his time watching his Steelers and wondering if Diontae Johnson will ever score a touchdown.
---