60-Second Read by AJ Clever
Fantasy football enthusiasts are abuzz about whether Tight Ends should be included as a position in leagues. I'm personally a big Tight End guy and I firmly believe they should. With this year's rookie class showing promise, there's one player who could be a game-changer for your fantasy team: Will Mallory.

"He's a solid receiver who can make catches in traffic and has a knack for finding open space down field."

— AJ Clever —
Mallory made a name for himself during his five-year stint at Miami University, racking up an impressive 115 receptions for 1,544 yards and 14 touchdowns. His standout season in 2022 saw him tally 42 receptions for 538 yards and 3 touchdowns. At the combine, Mallory blazed a 40 time of 4.54, outpacing all other Tight Ends. His speed is a major asset, allowing him to gain yards after catches and zoom down the field on routes.

When studying Mallory's film, two things were apparent: he's not a blocking Tight End, but he has impeccable footwork. His play style is similar to Mike Gesicki's, with the ability to roll out for quick yardage or run routes downfield. Although his inability to make crucial blocks could impact his draft stock, it won't hinder his fantasy potential. Tight Ends earn points from receptions, not blocks. Mallory's elusiveness makes him a difficult player to defend against, as he can create separation from defenders and break tackles after receiving the ball.
What sets Mallory apart from his peers is his versatility. He's a solid receiver who can make catches in traffic and has a knack for finding open space down field. He's also a reliable option for dump-off passes, as he has the agility and acceleration to turn those plays into big gains. Mallory's athleticism and speed make him a formidable weapon in any offensive scheme, and he has the potential to become a starting Tight End in the NFL.
Although Mallory is a promising rookie, there are areas where he needs to improve to succeed at the next level. Specifically, he'll need to focus on improving his route-running and blocking skills. Additionally, it would be great to see an increase in red zone targets and touchdowns during his rookie season. Despite these areas of improvement, Mallory has the potential to be a valuable addition to your fantasy team this season. Keep a close eye on him as he transitions into the NFL.
---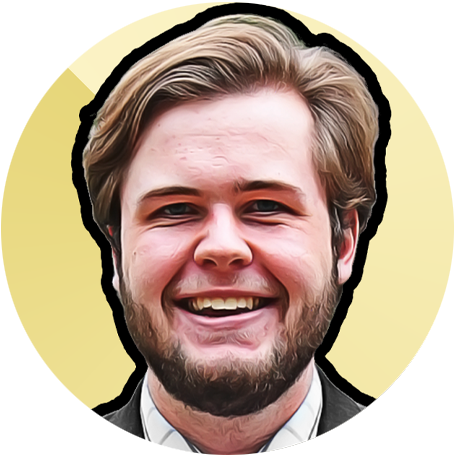 AJ Clever is a Fantasy Guides' contributor and numbers guru. He helps with articles on our website and Instagram as well as the man behind the curtain for the data for our Draft Guides. During football season AJ spends most of his time watching his Steelers and wondering if Diontae Johnson will ever score a touchdown.
---