60-Second Read by Jacob Rhodes
Luke Musgrave is at the top of a strong tier 2 of rookie tight ends. He's a big and athletic receiving TE that can threaten defenses down the field, right up the seem. The only issue with Musgrave, is that we are working off a small sample size. He came out of the gates in 2022 hot, but his season ended after just 2 games with a knee injury. In the 2 games, he posted the highest yards per route run amongst all TEs (3.52 yards), and ranked at the top in target share (31.3%). Again, small sample size, but he was the staple for the Oregon State offense.
"He'll prove himself as a highly effective target in the passing game, and if he runs with the same confidence he had in college, we'll see him develop into an every down role in the NFL in no time."

— Jacob Rhodes —

While it's unfortunate that we didn't get more games from Musgrave, he did get a chance to play at the senior bowl and perform at the combine. Both of which went well in his favor. He looked the part in the senior bowl and then performed in the 86th percentile at the combine. Again, showing how versatile he can be as an in-line TE at the next level. At 6'6" and 253 lbs, with a 4.6 40 and 36" vertical, you can understand why, at the very least, Musgrave will be a red-zone threat in the NFL.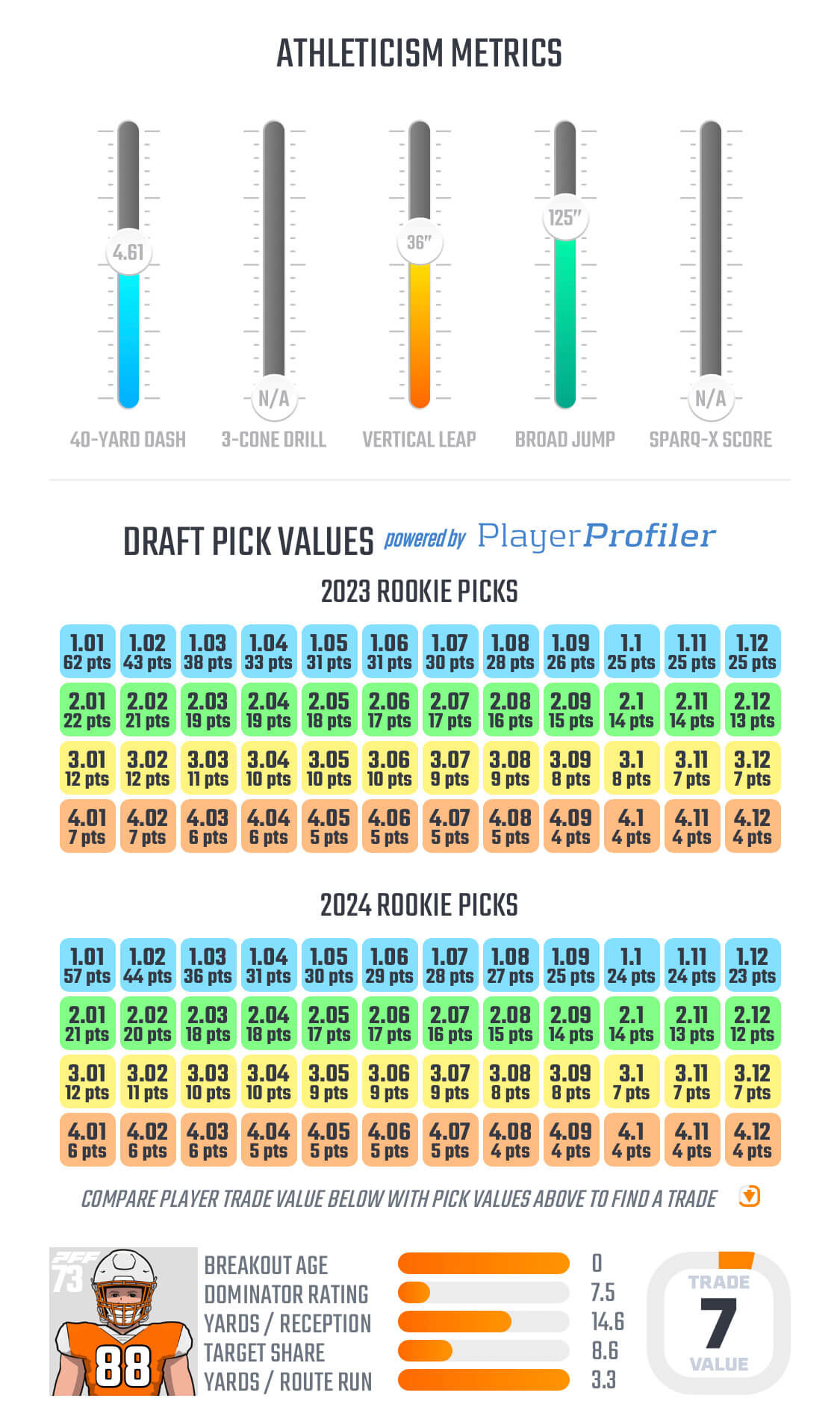 As far as rookie TEs go, we're just looking for long-term upside. It's extremely rare we see any production from TEs out of the gate in year 1 or 2. So if you're taking a shot on one in dynasty, take a shot late, and take a shot on a guy, that at the very least, can/will catch touchdowns. Big and athletic receiving Tight Ends are the best bet there, and Musgrave is just that. He's purely upside, but at his current 3rd round rookie draft ADP, that's exactly what you should be looking for. Well worth that draft price as a stash play in your dynasty league.
---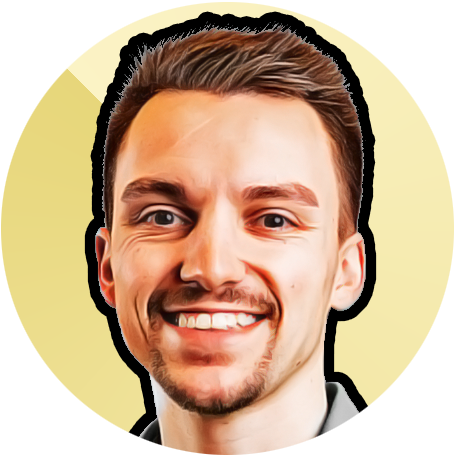 Jacob Rhodes is a Fantasy Analyst for the Fantasy Guides brand. Formerly the owner and operator of Go For 2 Fantasy Football on Instagram, Jacob has been creating content in the fantasy space nonstop since 2019 and has been playing fantasy football for 10+ years. He treats fantasy like a full time job and is relentless in his pursuit to win championships for himself and others. As long as those others aren't in any of his dozen leagues.
---