WHY JSN is THE WR1 in this rookie class
The number 1 wide receiver in the 2023 draft class is Jaxon Smith-Njigba. Look to his 2022 season where he was hampered with a hamstring injury, and you might think otherwise or even label him injury prone. That's a mistake.
"You don't need to be an X-receiver, have top-end speed or be taller than everyone to be a successful wide receiver in today's NFL."

— Keith Vice—
When we look at JSN's 2021 stats, there shouldn't be a question who the top dog is. In a receiving room filled with star-studded talents such as Garrett Wilson, Chris Olave and Marvin Harrison Jr., JSN led the team in targets, receptions, and yards. This is as a sophomore and his first year as a starter. Both Wilson and Olave had already been established the year before.
Here are the stats from the 2021 season of JSN, Wilson and Olave: 
JSN: 95 rec / 1,606 yards / 9 TD
Wilson: 70 rec / 1,058 yards / 12 TD
Olave: 65 rec / 936 yards / 13 TD
2021 Target Share:
JSN: 22.7%

 

Wilson: 20.9%
Olave: 20.9%
The concern most people have now is, "He went against the 3rd best CB since he played with both Wilson and Olave". Well, if that's the case because of his slot role, then why won't we see more of the same in the NFL? People had the same concerns with Garrett Wilson in 2020, where he played 73.4% of his snaps in the slot before moving back out wide in 2021.
 Just because a player is in the slot does not mean they are a worse player. A perfect example of this is Amon-Ra St. Brown. In 2020, St. Brown played alongside Drake London, yet still produced a higher target share. The two years prior, he produced right alongside Michael Pittman Jr., putting up a higher target share as a freshman compared to Pittman Jr. as a junior. People questioned ARSB's talent and ability even after setting the NFL on fire in the 2nd half of his rookie season. JSN is now in the same position after setting the college football landscape on fire in 2021. Let's stop worrying about his slot role and pay attention to the clear elite talent in front of us that is more athletic than given credit for.
JSN's combine scores more than confirmed his athletic ability. The combine scores are listed below: 
Agility Score: 10.50, 99th percentile
20-yard shuttle: 3.93 seconds, 1st in his class 
3-cone drill: 6.57 seconds, 1st in his class
In the slot, the goal is to gain separation quickly with precise route running. As one of the most polished route runners, JSN is more than capable of dominating. You don't need to be an X-receiver, have top-end speed or be taller than everyone to be a successful wide receiver in today's NFL. 
Let's knock out that hamstring injury stigma. Yes, there's a chance of recurrence, but that's the case for every player who gets a soft tissue injury. JSN gave himself almost the entire 2022 season to heal and prepare himself for the NFL draft. As we saw at the combine, he's completely healthy for 2023 and beyond. 
Out of the wide receiver prospects available in the 2023 draft, the top wide receiver is Jaxon Smith-Njigba.
---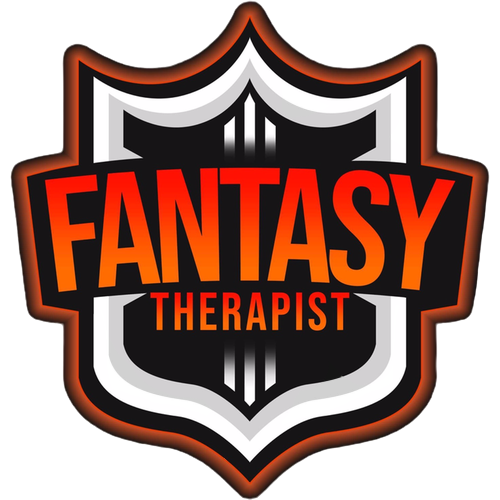 Keith Vice is a student Physical Therapist with aspirations to work with professional athletes. Once he receives his doctorate in Physical Therapy, he intends to use his fantasy football platform to give updates on player injuries.
Want to see more of Keith's Fantasy Football content?
Click Here!